Explore ITALY - An Online Travellers Guide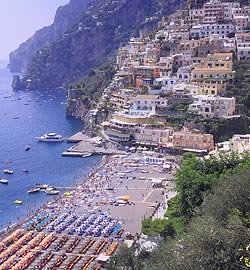 Explore Italy is a guide to travel and tourism for travellers to the different cities, towns and regions of Italy - an exceptionally beautiful country to travel with a wealth of art, culture and landscapes to explore - the perfect holiday destination!
There are many different aspects of Italy to explore from the fascinating archeaological sites of Pompeii and Herculaneum, the cities of Rome and Venice to the churches and art galleries of Florence and the captivating beauty and crystal clear waters of the Amalfi Coast and the Island of Capri.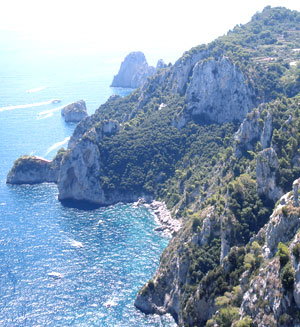 Italy is the perfect travel destination for many different types of holiday experience.
This country has given the world the art of Michaelangelo and Da Vinci, fantastic operas, pizzas, pasta, wine and olives - visit Italy and enjoy these in the place they came from!
The passionate traveller will find much to explore in this beautiful country with activities such as walking to the crater rim of the Volcano Vesuvius, taking a classic rail journey, travelling along the canals of Venice and of course relaxing in the stunning coastal and lake resorts.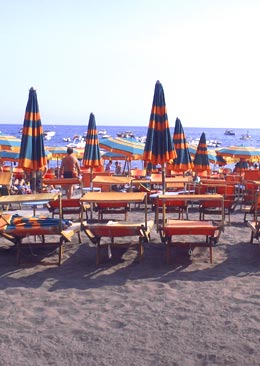 In Italy you can study Renaissance Art, stay in medieval villages, study Roman Archeaology and of course visit any of the many beautiful churches.
From the shores of of the Italian Lakes to the beaches of Sardinia or Sicily and the beauty of the small towns of the Neapolitan Riviera to the rolling countryside of Tuscany - Italy can be the perfect holiday destination.
FOOD AND DRINK IN ITALY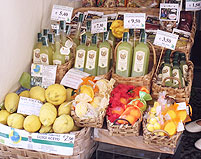 Italy is famous for its food and wine - Italian cuisine will definitely be a most pleasurable part of your holiday.
Italian cuisine is characterised by its simplicity, featuring fresh local ingredients, they use a lot of tomatoes!
Be sure to try freshly made pastas and pizzas, freshly caught fish and products made from locally grown lemons.
CITIES TO VISIT IN ITALY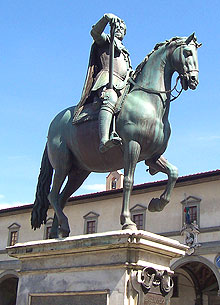 Explore Italy with its historical cities such as Rome, Florence and Venice.
The City of Rome has a special magic - it's ancient monuments and art treasures include St Peter's Basilica, the Roman Colosseum and the famous Sistine Chapel ceiling. Rome's piazzas are filled with statues and fountains.
Florence has a great reputation for art and architecture and is at the heart of the Tuscan countryside.
There are many attractions in Florence to visit - The Duomo , the church Santa Maria del Fiore, which is Europe's fourth largest church and probably Florence's mosy famous building, along with the Ponte Vecchio, the Uffizi Gallery and the Boboli Gardens.
Venice is a city built on stilts and is fromed of an archipelago of 117 small islands. Boats navigate the canals taking travellers to St Mark's Basilica, the Palazzo Ducale and up the Grand Canal to the Rialto.
ARCHEAOLOGICAL SITES IN ITALY
The Roman ruins at Pompeii, preserved for centuries by the volcanic ash deposited by the eruption of Vesuvius is just one of the many Roman ruins that can be visited in Italy